Sustainability of Reynaers Aluminium profiles
Reynaers Aluminium is working towards a better world by being a sustainable business.
It is reducing energy consumption worldwide by developing window profiles that make buildings more energy efficient. But Reynaers Aluminium also thinks further on material, production and transport levels. And even on the smallest level Reynaers Aluminium sets the bar high: renewable energy is used in the Reynaers Aluminium office buildings and employees are encouraged to travel by bike or carpool. In this way the company wants to commit to a sustainable society every day.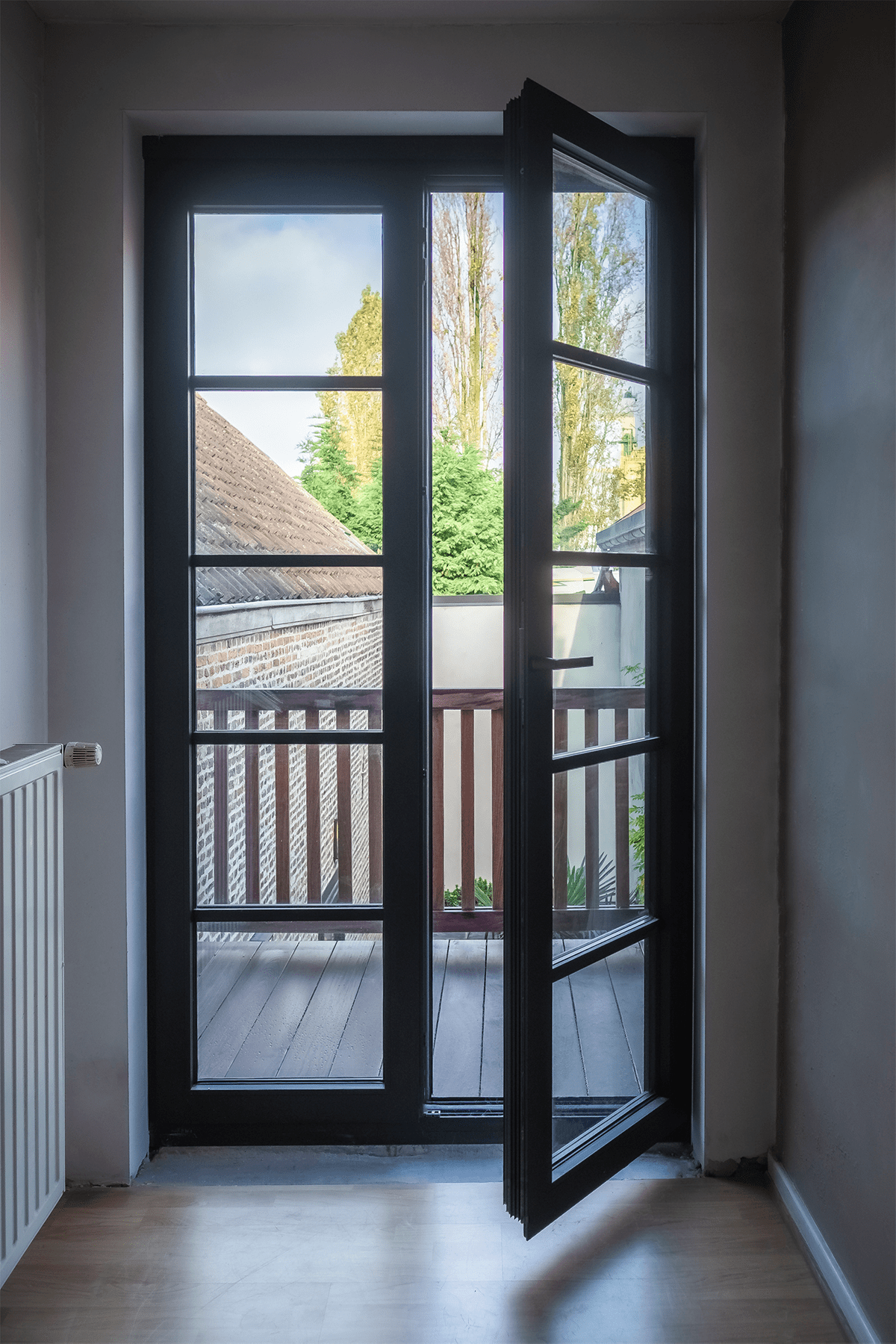 Window profiles join the fight against global warming
In Europe, no less than 40% of CO2 emissions come from buildings. It is these greenhouse gases that are the challenge in the fight against global warming. Reynaers Aluminium therefore not only wants to improve the value of buildings, but also the quality of work and life for people. Together with their partners they are constantly looking for innovations for the building envelope.
The focus here is on the energy performance of the window profiles: strict airtightness and thermal insulation must limit heat losses. This makes buildings much more energy-efficient and reduces their ecological footprint at the same time.
Aluminium is the green metal par excellence
The greatest advantage of aluminium is that it is 100% recyclable without losing any of its quality. Today, our country already recycles 96% of the aluminium in buildings. Precisely because you can reuse it endlessly, the possibilities are enormous.
What's more: by reusing aluminium in new window profiles Reynaers Aluminium saves no less than 95% in energy. In other words: if you produce 1 tonne of aluminium, you save the energy needed to produce 9.5 tonnes of aluminium.
Moreover, aluminium is resistant to all weather conditions. It doesn't crack, it doesn't rot and vermin don't like it. Therefore, aluminium windows do not need to be replaced. So whoever chooses aluminium also chooses nature and thus contributes directly to a sustainable society.
Finally: Reynaers Aluminium also thinks twice when it comes to packaging or office materials. By reusing as many materials as possible it also keeps its ecological footprint as small as possible.
Smart transport system
Reynaers Aluminium has more than 6,000 trucks. It is therefore only logical that it also wants an environmentally conscious approach to the transport of all produced window profiles.
Reynaers Aluminium is therefore constantly looking for the most sustainable transport partners and also uses electric forklifts. In addition, the company plans its transport smartly and always tries to choose the shortest and most environmentally friendly route.
Reynaers Aluminium does not only strive for sustainability in terms of transport and production, but also in the mobility of its employees. The company encourages carpooling among its employees and makes electric bicycles available. Over the past four years, the CO2 emissions of the staff have therefore been reduced by 27%. For this, Reynaers Aluminium already received the Lean and Green Personal Mobility Award in 2014.
Sustainable on every level
The more than 10,000 solar panels on the production halls.
Reynaers Aluminium are currently providing their own energy production. The company also handles water and energy consumption more consciously. Because if nature gives you so many clean things, Reynaers Aluminium believes you should give something back. And sustainability is the cleanest gift.