Wooden exterior joinery offers unlimited possibilities.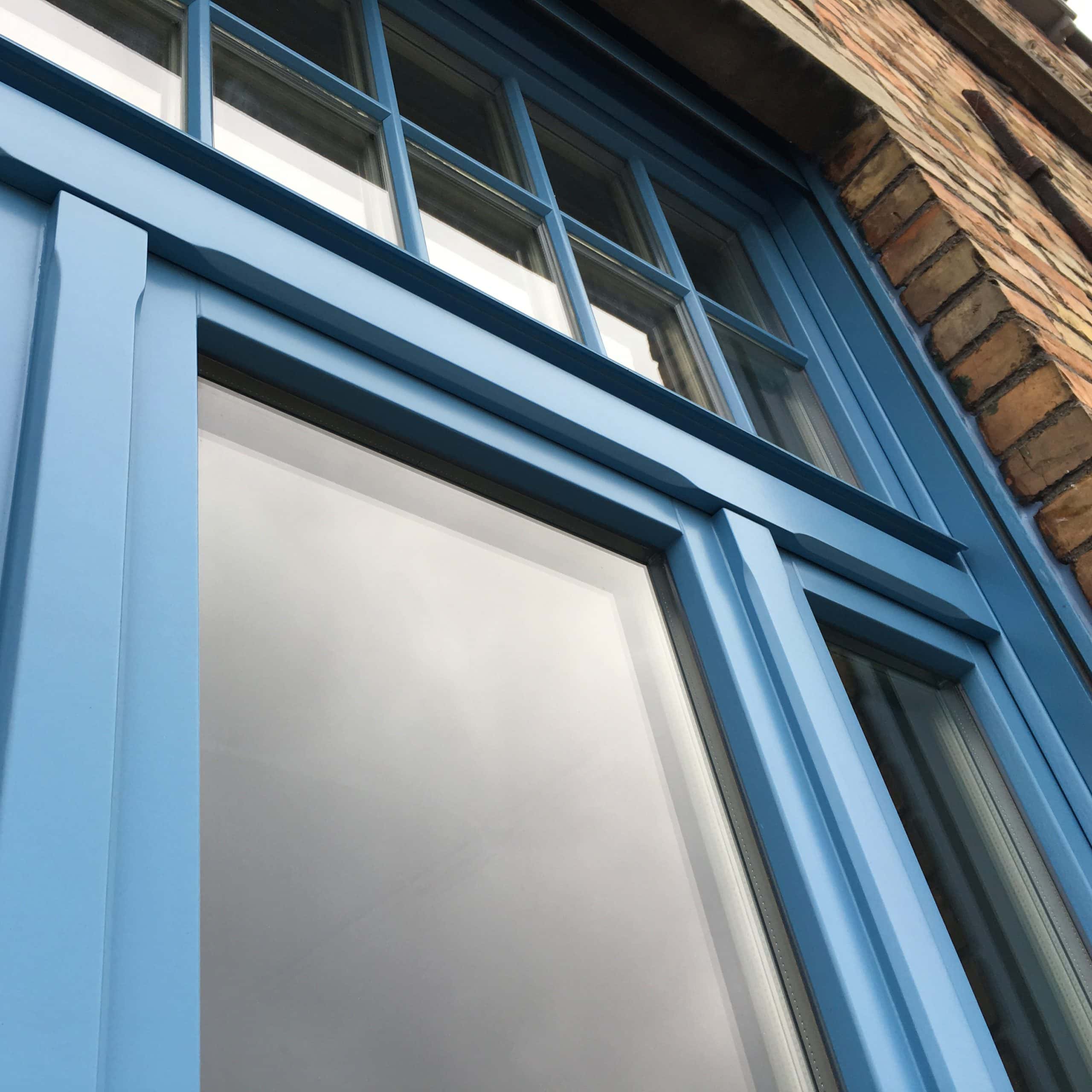 Wood has a warm, unique character and is at its best in both classic-country and modern styles.
The choice of wood species and design determines the maintenance and sturdiness.
The possibilities:
Belgian profile: Old Flemish windows for an ultimate elegant look.
Block windows: Block style windows bring out the full Dutch character. Here the straight lines play an important role and this type lends itself very well to a modern home. The deeper and more robust profile puts your windows fully in the limelight.
Guillotine windows: Here you have the option of choosing either a real guillotine window or a false one. With the real one, the sash slides upwards, while with the false one, the sash moves by means of a tilt and turn system.
Custom-made profile: For the renovation of (mostly historical) buildings, you have the possibility to obtain an exact copy of the original wooden windows. We imitate the old profile so that you can fully restore the old glory of the building.