Renson vertical outdoor roller blinds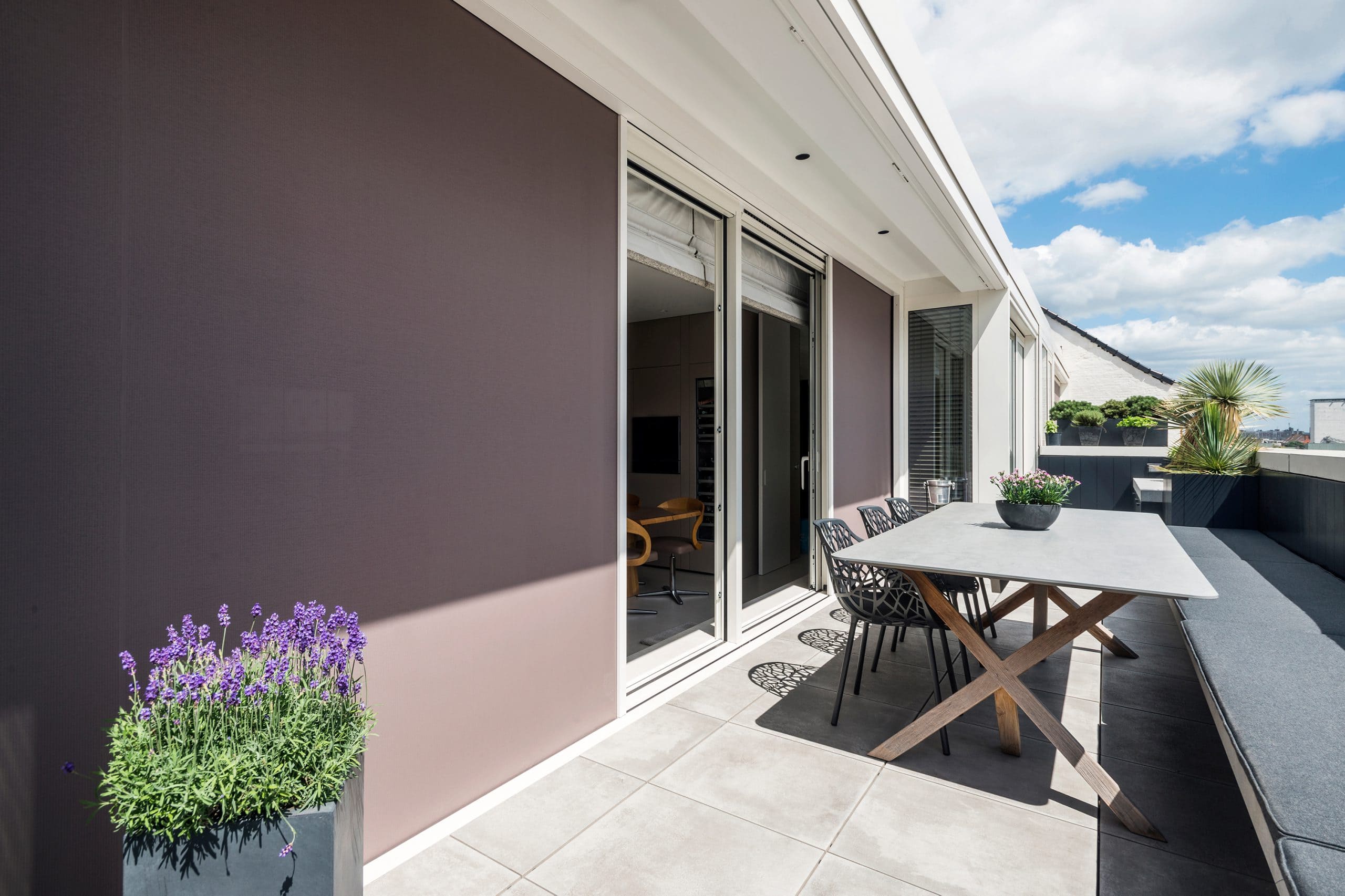 The Renson vertical sunscreen is the ideal solution for blocking solar heat.
The revolutionary Fixscreen technology guarantees a windproof and insect-resistant screen that can also cover very large areas up to 22 m².
These vertical sunscreens are extremely suitable for both new buildings and renovations. The rectilinear design and the wide choice of colours and screen fabrics make the Fixscreen a top product in terms of comfort, ease of use and aesthetics.