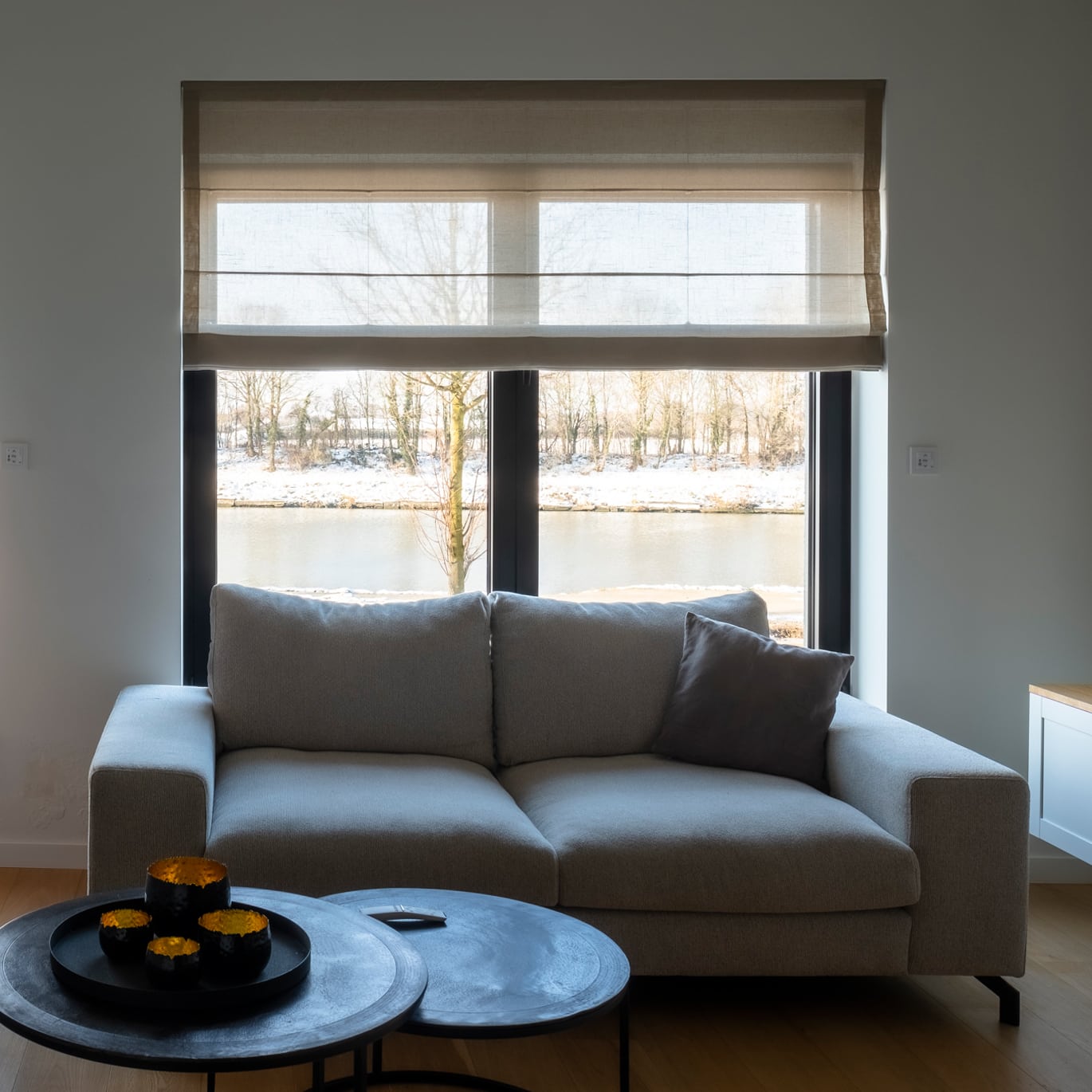 Roman blinds give a warm atmosphere and fit very well in a more rustic home.
The roman blind is made of a supple, translucent fabric. It is also a perfect choice if you want to let in enough light but also create privacy.

Some Roman blinds are woven in a somewhat coarser weave than others, and some allow more light through than others. They are also available in different colours. You can come and have a look at the samples in the showroom.

All our roman shades are available in manual and motorised versions, including programming. If you choose manual, the ropes will be hung at a safe height so that there is no danger to children or pets.