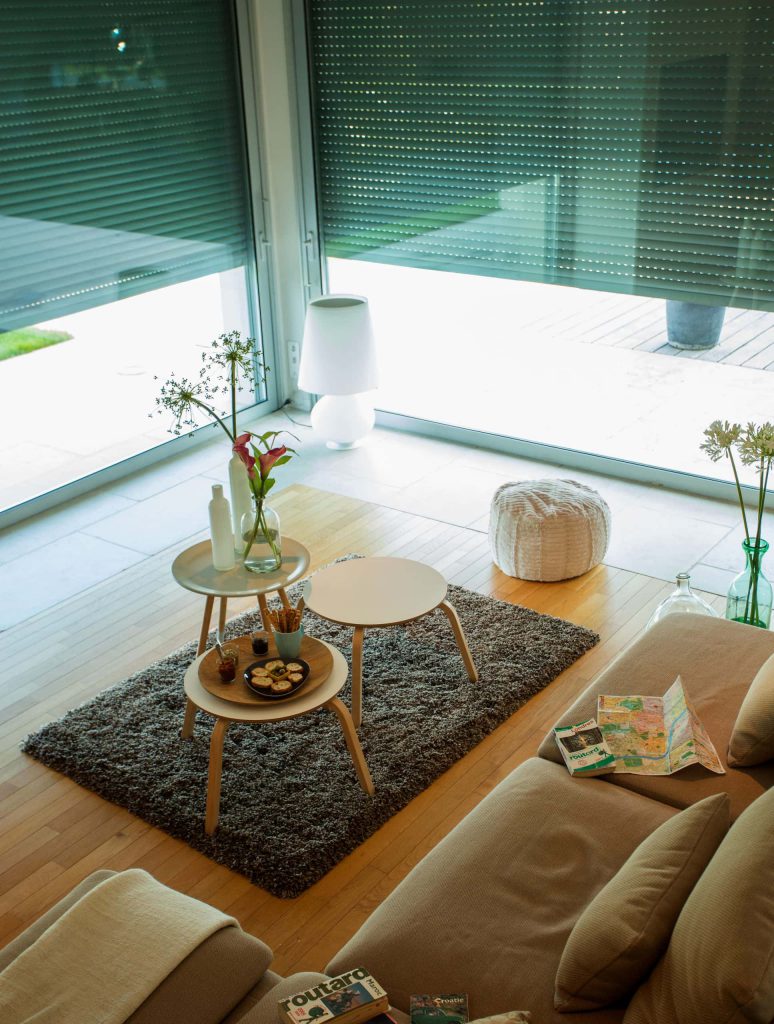 Dankzij rolluiken wordt het huis een plek waar we ons comfortabel en veilig voelen.
Aluprof rolluiken zijn geproduceerd met zorgvuldig geselecteerde materialen om de hoogste kwaliteit te kunnen garanderen. Rolluiken beschermen ons op drie manieren: door een perfecte isolatie, de bescherming van onze privacy en een veiligheidsgevoel door een effectieve anti-inbraak beveiliging.
Voor uw comfort
Of het nu gaat over systemen die in de dag of op de gevel zijn gemonteerd, rolluiken zijn ontworpen om het gebouw energiezuinig te maken. Rolluiken zorgen voor een grote vermindering aan verwarmingskosten in de winter terwijl ze tijdens de zomerperiode voor een aangename koelte en gedimd licht zorgen.
Ultieme veiligheid
Een RC3 gecertificeerd anti-inbraak systeem verzekerd door tests die werden uitgevoerd volgens de normering PN-EN 1627:2011 is ook onderdeel van het aanbod. Dankzij de rolluiken kunnen we er zeker van zijn dat ons huis veilig is tijdens een langdurige afwezigheid.